Get Free Bid for Stump Grinding & Stump Removal Service in Marion, IL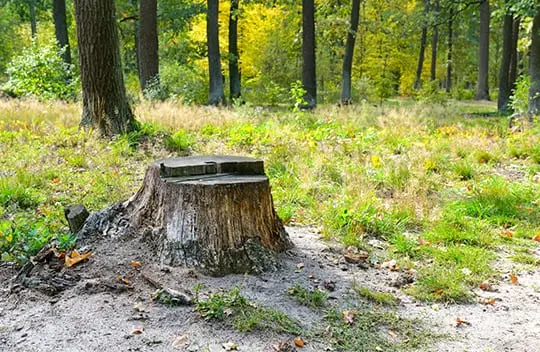 When you cut a tree down you're left with the stump. Stumps are unattractive and a tripping hazard. Tree stumps aren't easy to remove. That's why you can count on us at Dresel Tree Service for professional stump removal service. Our certified professionals have the equipment and skill-set to ensure the job goes as smooth as possible without ruining your property. 
Are you ready to get that old stump removed? Call our certified professionals for stump removal, today!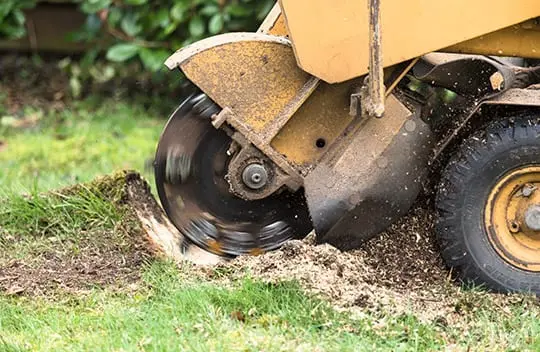 Dresel Tree Service provides fast and effective stump grinding for Marion, Illinois and throughout the Williamson County, Illinois area. Stump grinding has the same purpose of stump removal – the last stage of tree removal, however it is just a different method. Our stump grinding service allows your land to be free of all stumps that take up valuable landscape space by grinding them down to ground-level. Although, stump grinding leaves the roots in the ground to decay over time, it is a much less intrusive process than stump removal.
With our state-of-the-art equipment, we ensure that your property can be efficiently cleared without any major damage to your landscape. Contact Dresel Tree Service for stump grinding in Williamson County.
Whether you need to hire a professional for your stump removal & grinding service or schedule an evaluation, contact Dresel Tree Service.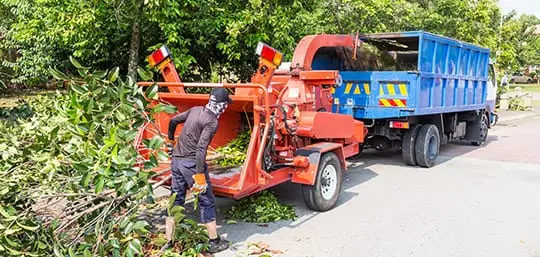 When you need small lot clearance in Marion, Illinois, look no farther than Dresel Tree Service. We have the heavy equipment to ensure that whatever you want your land for, we can make sure it is ready. Our team has years of experience and is certified on heavy equipment machinery to ensure that your small lot is cleared to perfection. If you have land that has been neglecting maintenance, our professionals can help. For more information about how we can help prepare your land, contact our professionals at Dresel Tree Service.
Uprooted Tree Stump Removal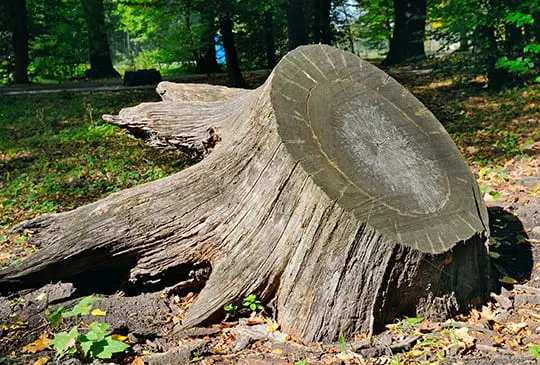 Normally, uprooted tree stumps are the cause of storm damage. Uprooted tree stumps can be overwhelming for landowners. The reason being the stump tends to damage the existing landscape and turn the entire area into a hazard. In our years, we have seen streets and driveways torn completely out of the ground. Dresel Tree Service can handle your uprooted tree stump removal in the Marion Illinois, Williamson County, area. Uprooted tree stumps tend to be half above ground half below, which is why you should call a professional to handle the job. We have bobcats, excavators and a team of experienced professionals that can safely remove your uprooted tree stump. Call Dresel Tree Service today to learn more about our uprooted tree stump removal service and request an estimate.